Sky Q allows you to use PIN-protected parental controls to restrict the shows and channels that can be viewed through your TV. 
Please note: As well as accessing parental controls, your PIN allows you to purchase rentals and other content. Always keep it confidential.

You have different settings for each of your Sky Q and Sky Q Mini boxes.
If you need to manage your parental settings, you can either watch our step by step video or simply follow the easy guide below.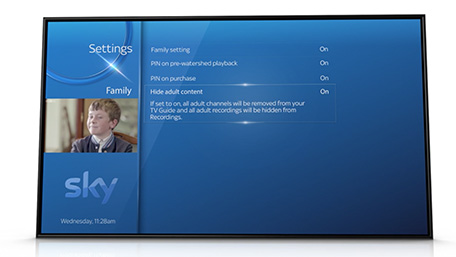 Play Video
Thinking about upgrading your Sky package?
Explore the latest offers and upgrades tailored to you at
My Sky Offers