Using the Sky Sports red button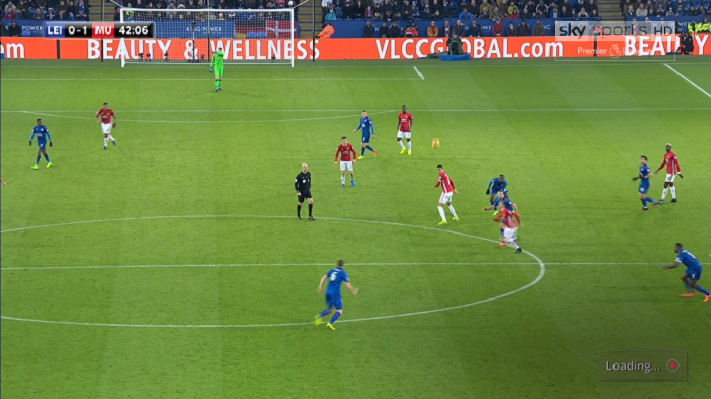 To open
Press the red button on your Sky Q remote when you see a red button symbol on screen. Depending on the sport and event you can select other matches, watch video highlights or view current scores. When watching F1, the red button option will appear as silver but can still be accessed in the same way.
If you've missed the start of a live Sky Sports Premier League match, select Watch from start to watch it from the beginning. You can also use the progress bar to find key moments in the game, allowing you to watch that winning goal again and again.
On a Sky Q 1TB and 2TB box, you can customise your viewing using split screen view where you can watch two sports channels alongside each other. Also, if you're watching the F1, you'll be able to switch between alternative camera views to enjoy the race from a range of angles.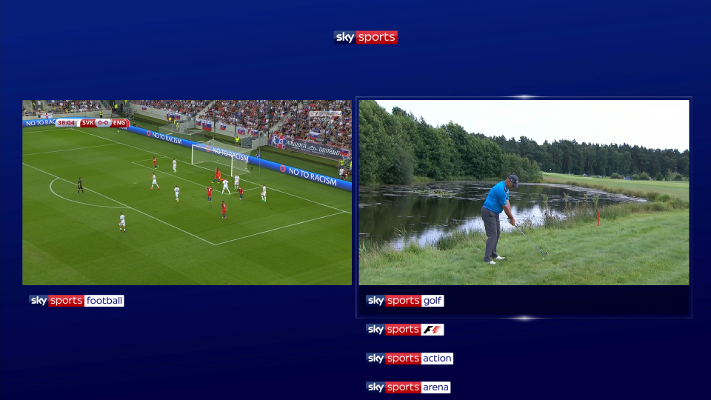 To avoid an overlap of sound when watching highlights, audio will play from whichever event you've selected and you can switch the sound between the live event and clip. If you decide you only want to watch one event, simply press select again and it'll stretch to full screen.
Please note: If the maximum number of recordings is set to 6 on a Sky Q 2TB box, you won't be able to use the split screen feature. To re-enable this, change the maximum number to 5.
To exit
Scroll left to go back a page, and press Dismiss to exit. If you're watching a video, press Dismiss twice to go back to your TV show.
Did you find this helpful?
Take a look at the latest offers and upgrades available for you.
See all offers

Switch to Sky Broadband and get totally unlimited broadband with absolutely no usage caps.
Find out more