Enjoy Sky Fibre Max with our minimum download Speed Guarantee of 55Mb to our best ever Hub (router) within the first 30 days of your service, or you can get your money back.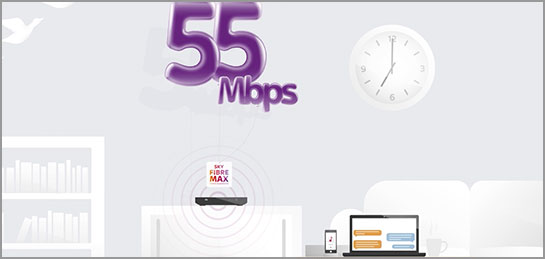 Play Video
This is exclusively available when taking Sky Fibre Max from 18 August 2017.
To find out whether Sky Fibre Max is available in your area, go to sky.com/fibre to find out more.