If you're a Sky Mobile customer, for the first time you can Sync Sky+ recordings with your phone to create your own personal playlist to watch wherever you are.

Sync is available at no extra cost for Sky Mobile customers who have a Sky TV subscription and compatible Sky+ HD box.

Sky Go Extra is included at no extra cost.
Please note: Unfortunately Sync isn't available to Sky Q customers yet, but you can use the Sky Q app to watch your recordings on the go.

Watch our help video to find out how to use Sync.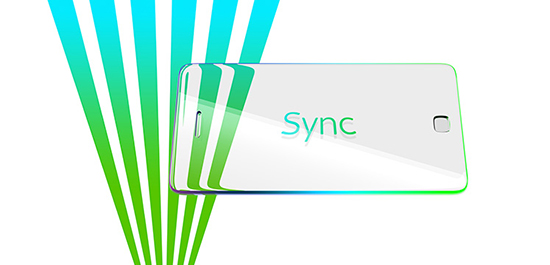 Play Video
The simple way to watch the shows you love wherever you are:
Your Sky+ HD box must be connected to your home broadband for Sync to work.
Simply download or open the Sky+ app and connect to your home Wi-Fi.
Your Planner will Sync automatically.
Select Planner > All/Watch Now to see your recordings and downloads.

Shows with the Sky Go logo are available to watch or download.
Choose how to watch your playlist / recordings:
Simply select the show you want to watch and it will stream to your phone.
You can stream shows when you're out over 4G.

Or download over Wi-Fi to watch later without using up your data.

Please note: Not all of your box's recordings can be downloaded to your device because of contractual agreements for certain shows. The same applies to watching live TV and watching or downloading on demand shows when you're away from home.
Useful info & tips
Your Sky Mobile needs to be one of your Sky Go registered devices. If it isn't, remove an existing device and add your Sky Mobile instead. For more information go to Manage your devices on Sky Go.

If you have multiple SIMs on your account and you want Sync on each one, then each mobile needs to be one of your four registered devices.

If you're streaming shows over 4G/3G when you're out and about then any usage will count towards your monthly data allowance.

Here's the legal bit

Sky TV customers with a compatible device and Sky+ box only (see sky.com/compatible). Not compatible with Sky Q. Selected content only. Sky+ and Sky Go apps required. UK/Ireland only. Streamed via broadband/3G/4G. Downloaded via broadband only. Sync recordings when on home broadband. Cached view available out of home. Register up to 4 devices (concurrent online viewing on 2). 2 downloads per programme. Content deleted from device 48 hours after viewing starts or no later than 30 days after download. Compatible device and software requirements at sky.com/skygodevices.