Install and set up a Wireless N adaptor
If you use an older PC and need to use a dongle or Ethernet cable to get online, you'll need a Wireless USB adaptor to connect to the internet.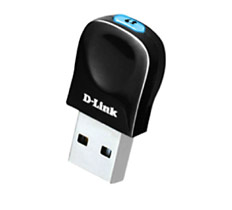 Minimum system requirements
A computer or laptop with an available USB 2.0 port
Windows 7, Vista, 2000 (Service Pack 4), or XP (Service Pack 3)
CD-ROM Drive
300MHz processor and at least 64MB of RAM
A 802.11n or 802.11g access point or wireless router
To install a Wireless N Adaptor:
Make sure you have the Wireless N Adaptor and the CD.
Plug the adaptor into a USB port on your computer.
When Found new hardware wizard appears, select Yes this time only and select Next.
When prompted, insert the CD.
Don't go to the D-Link screen; just allow Windows to automatically install the drivers. If it doesn't, select Next on the installation wizard.
Once you see a message saying the hardware's been correctly installed, select Finish.
Now that you're done, you'll need to set up a Wi-Fi connection.
Did you find this helpful?
Take a look at the latest offers and upgrades available for you.
See all offers

Switch to Sky Broadband and get totally unlimited broadband with absolutely no usage caps.
Find out more