Before you start:
If you don't already have one, you'll need to Create a Sky iD and link it to your account. 
If you bought your Sky Mobile phone and/or SIM by calling the Sky contact centre, and you don't pay your Sky Mobile bill by Direct Debit, please check your 'Thank you for ordering Sky Mobile' email for all the information you need. If you no longer have the email, please contact us.

You'll need to unlock your phone (if you're using a phone from another provider). It can take a few days for your current network provider to do this. If you activate your SIM when your phone's locked, you won't be able to use calls and texts with Sky Mobile.

You'll also need your Sky SIM, which will either arrive with your phone delivery within one to two working days, or by post within a few days of your order.
Start activating your SIM
Watch our help video to find out how to activate your SIM.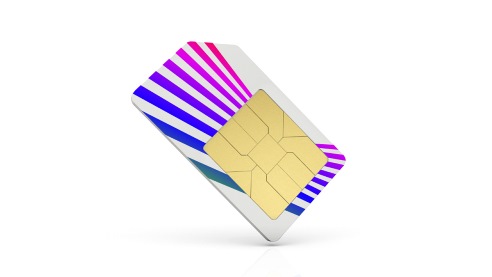 Play Video
Useful info & tips
 Before you can request to keep your number, you'll need to activate your SIM.
Your SIM comes in three different sizes. To find out which one you need, see our phone support and search for 'SIM', then just pop out the size that fits your phone.  

Need help activating your SIM?
Check you've entered the correct 7 character Sky activation code, if it still doesn't work contact us.
Other popular articles